Commandos at Sky Harbour
Date:
About 1943
Associated Place:
Sky Harbour; Goderich, Ontario; No. 12 Elementary Flying Training School
Dimensions:
5 x 3.5 in.
Item #:
A992.0003.280a
Black and white image of a group of men standing outside dressed in dark work-out gear near a wooden fence watching a man flip over the fence. The man is wearing a light coloured shirt and dark pants and he is upside down. There are trees visible in the background. The negative (labelled a) was accompanied by a black and white photographic print (labelled b). Both the negative and the print were stored in a white envelope with "129 Commando's at Sky Harbour" written on it in blue ink.
Item Type: Negative, Film 
Creator:
Henderson, J. Gordon – Photographer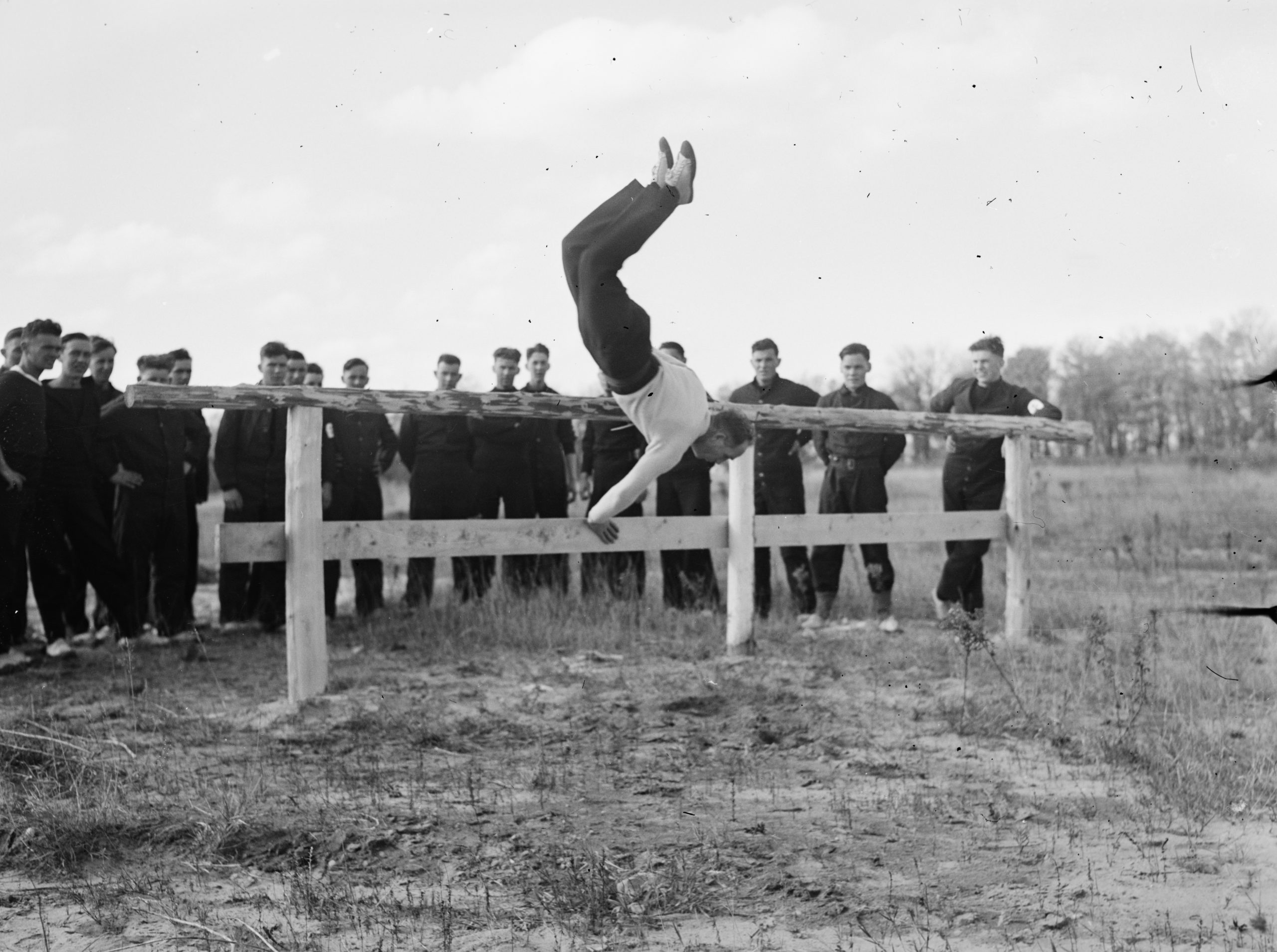 More Photos of Commandos at Sky Harbour