New Year's Day Celebration
Date:
January 1, 1944
Associated Place:
Sky Harbour; Goderich, Ontario; No. 12 Elementary Flying Training School
Dimensions:
5 x 3.5 in.
Item #:
A992.0003.327
Black and white image of a group of men in Fleet Air Arm uniforms sitting at tables clapping and cheering. There are lot's of bottles on the tables and their hats are hanging on the wall. The picture was taken indoors and the ceiling of the room is decorated with streamers. The negative was stored in a white envelope with "176 Sky Harbour New Years Day 3 Prints" written on the envelope in blue ink.
Item Type: Negative, Film 
Creator:
Henderson, J. Gordon – Photographer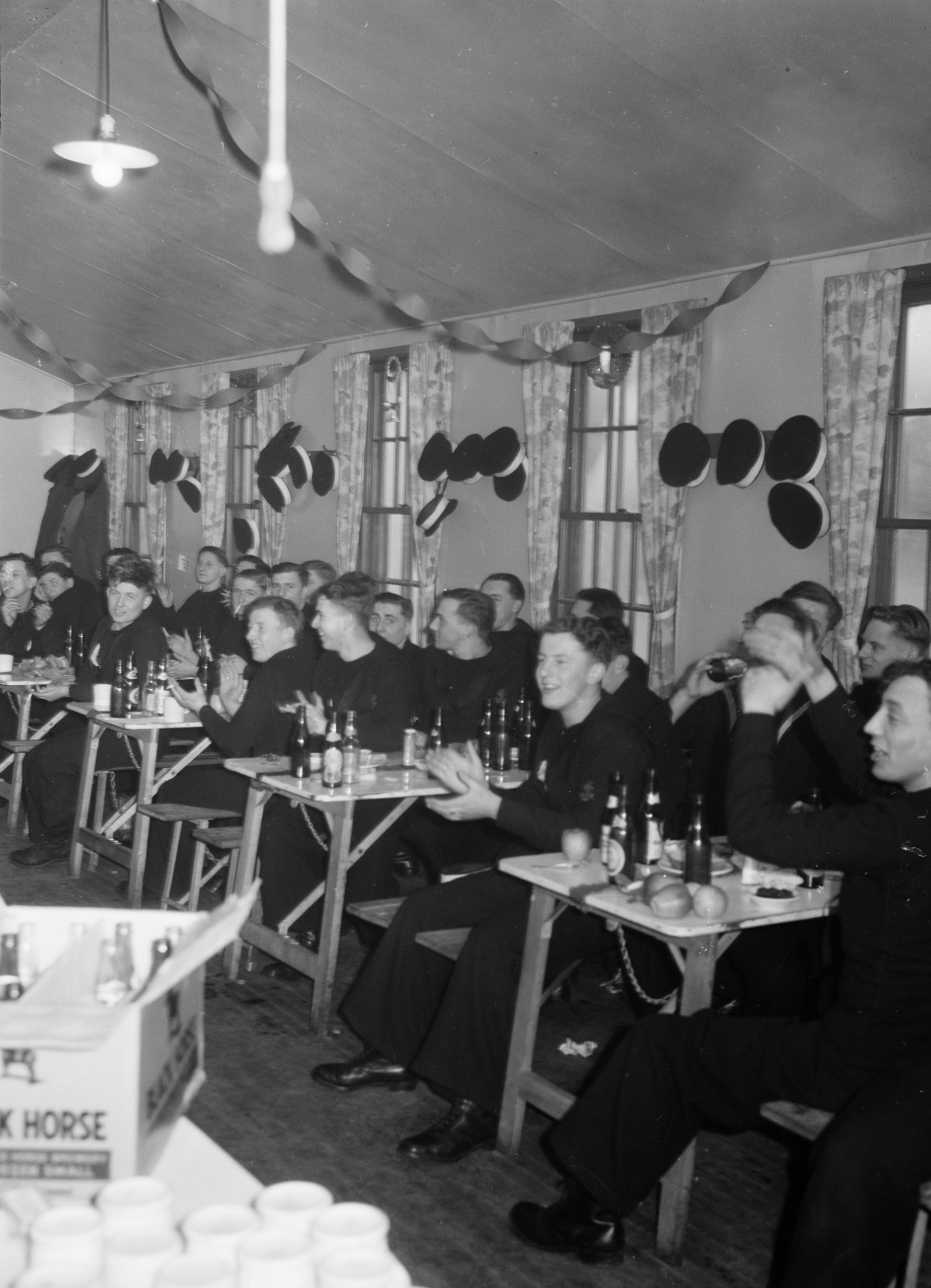 More Photos of New Year's Day Celebrations