Sky Harbour Kelly Plane Crash
Date:
About 1940-1944
Associated Place:
Sky Harbour; Goderich, Ontario; No. 12 Elementary Flying Training School
Dimensions:
3.5 x 5 in.
Item #:
A992.0003.470
Black and white image of an airplane that crashed into a field. All that remains of the airplane is the metal frame. The plane is lying in the middle of a fence. There are fields visible in the background.
Item Type: Negative, Film 
Creator:
Henderson, J. Gordon – Photographer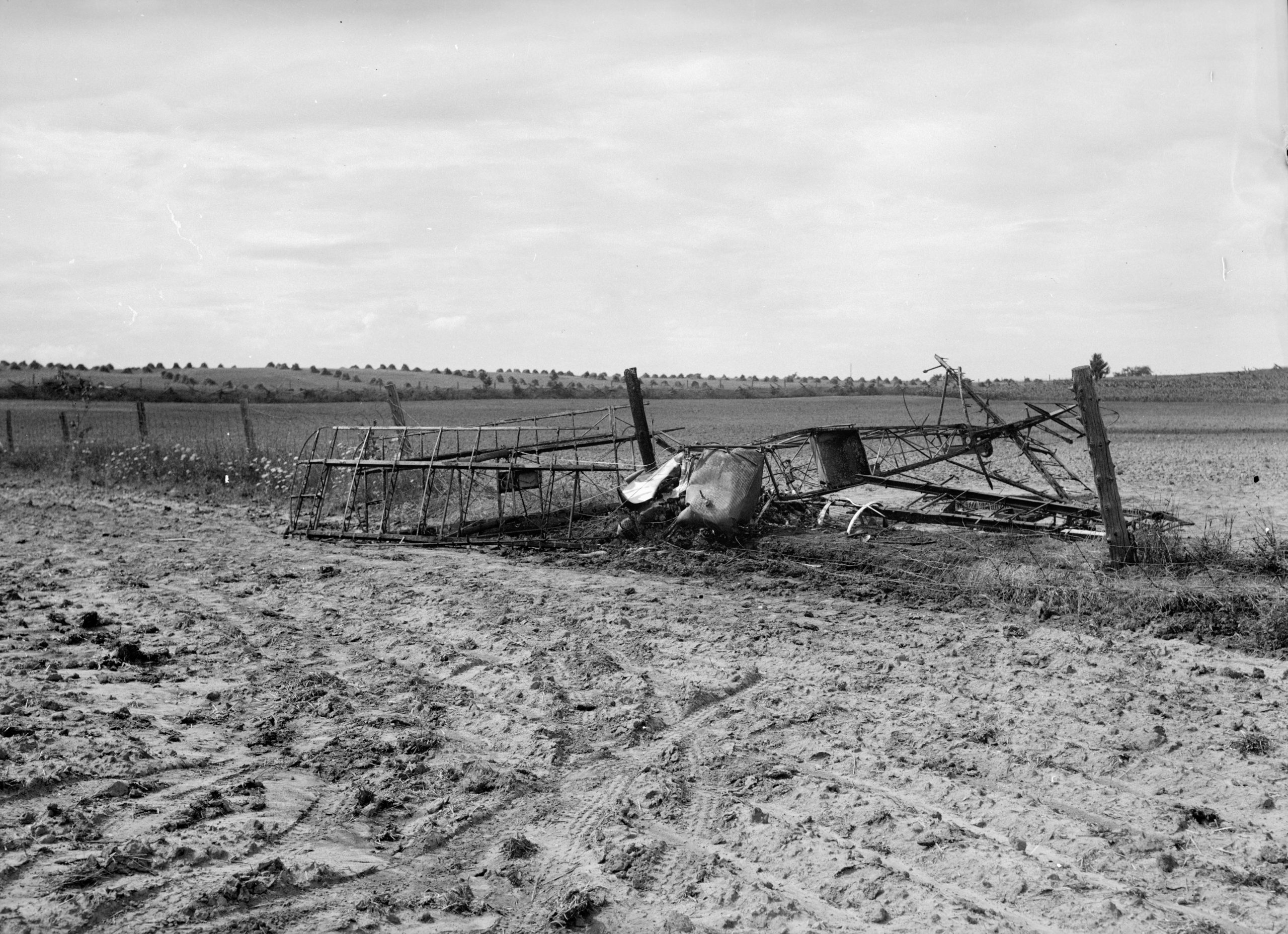 More Photos of the Sky Harbour Kelly Plane Crash