Sky Harbour Funeral of Kelly
Date:
About 1940-1944
Associated Place:
Sky Harbour; Goderich, Ontario; No. 12 Elementary Flying Training School
Dimensions:
3.5 x 5 in.
Item #:
A992.0003.432
Black and white image of a burial taking place outside. There is a large group of men in uniform standing around a grave with a mound of dirt piled nearby. Men standing on the right side of the photo are holding rifles. A man on the left side of the picture is standing near a flag pole with a uniform jack hung at half mast. There is a truck and a car parked nearby. There are other graves marked by crosses. There are trees in the background.
Item Type: Negative, Film
Creator:
Henderson, J. Gordon – Photographer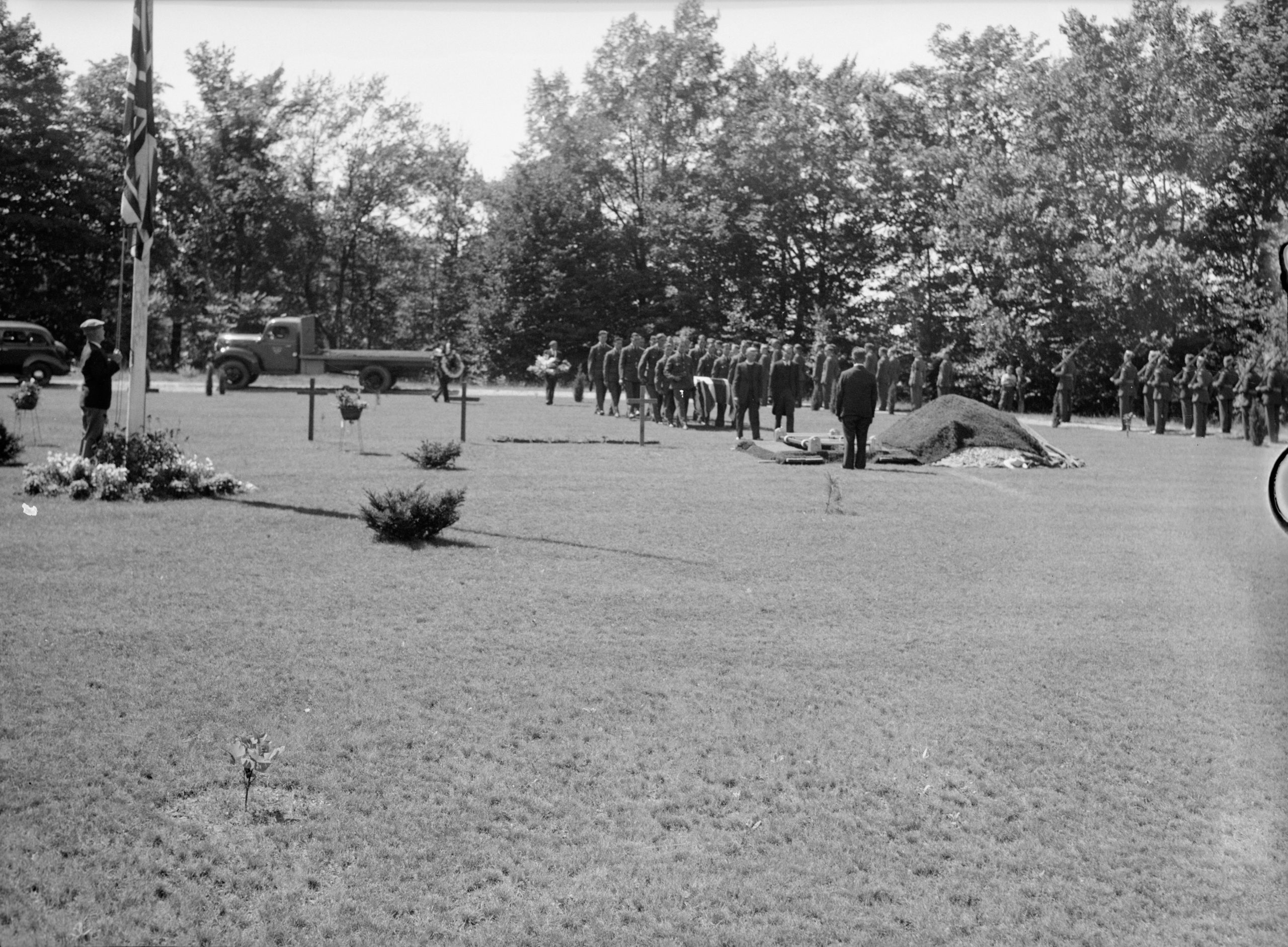 More Photos of the Kelly Funeral