St. George Memorial Tablet
Date:
About 1940-1945
Associated Place:
St. George's Anglican Church; Goderich, Ontario
Dimensions:
8 x 10 in.
Item #:
A992.0003.164a
Black and white image of the memorial in St. George's Church, Goderich. Bunting and flags are above the three plaques. Two of the plaques are in remembrance of the Royal Air Force School of Navigation and the middle plaque is in remembrance of those "who have volunteered for active service with Canada's Fighting Forces." One of two nearly identical negatives (labelled a & b). The negatives were kept in a brown envelope with "1109 St. George Memorial Tablet" written on it in black ink and red pencil.
Item Type: Negative, Film
Creator:
Henderson, J. Gordon – Photographer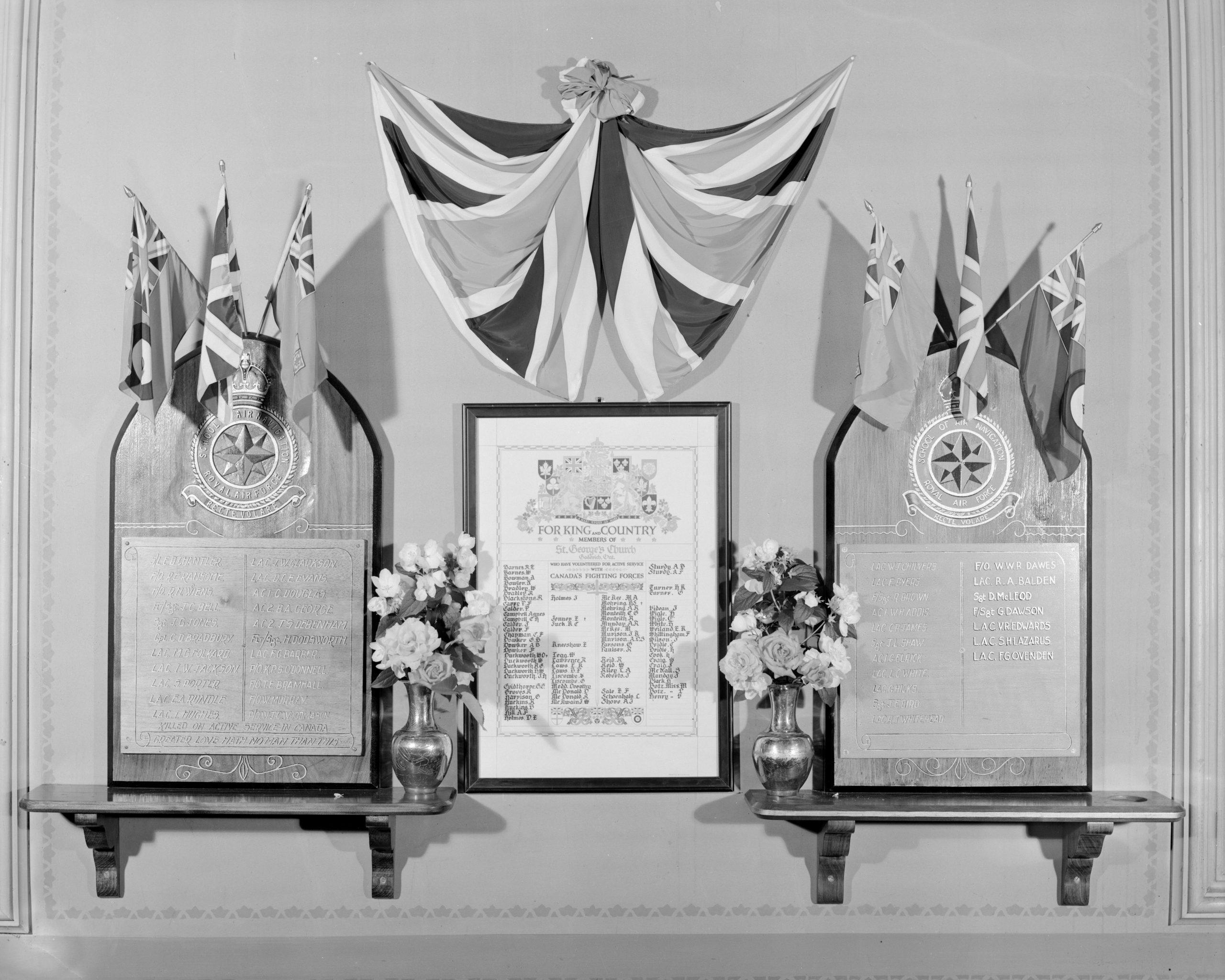 More Photos of the St. George Memorial Tablet